I'm so dramatic. 
So it may come across looking as if I've run out of a blog post idea for this week, hence why it's 11:10 PM and I'm here typing this for you guys. But lets face it,
My Readers >>>>>>>> School
It's basic math! 😂(I'm just messing with you, I don't have any homework tonight and I've gone ahead to read tomorrows chapter). In actuality, most of my blog posts planned are taking some time. For example, my Fitness Journey is a long journey, and I need at least a month before I can share actual advice and a transformation. I'm also a bit hesitant to share blog posts about my early life (which is one heck of a story!), simply for privacy reasons! But then again, my mind changes every four seconds so don't take my word for it! 🤦‍♀️
ever. 🙊
Regardless, I think it's time for my readers to get a glimpse into my life. Now that I'm a senior in high school, I've found myself to have much more free time on my hands. Last years work load had me living like a donkey, but I'm so grateful it all paid off. 😓
LET'S START, SHALL WE?
Here's a fact about me. I thrive on little sleep. I fell asleep at nearly 3 AM, only to wake up again at 7:20 AM, in time for school. My three younger siblings and I all leave for school together. Since school is only a two minute drive away, we often leave the house at 8 AM, even though school itself starts at 8 AM! I always end up walking home though, which can become a 10 minute walk under the blazing hot sun in the humid Pakistani weather! Any reader of mine in Pakistan must understand what I mean!🥵
My first class of the day is physics. This class lasts from 8-8:40 AM and was especially boring today. Here in Pakistan, Monday and Tuesday were a national holiday, meaning we had an extra long weekend. I took advantage of it and completed the entire chapter for physics. 🤩
Studying ahead has its pros and cons. On one hand, you're ahead of the class and it makes you feel…good. On the other, you're bored out of your mind as the other students struggle to grasp concepts you found easy. Oh well. You win some, you lose some. 
After physics, I have a biology class for the next forty minutes. I have to admit, biology is a science I genuinely enjoy. IT'S SO INTERESTING! The lack of any math in biology is also ideal for me. I spent the class sitting in the last row talking to my friend about our long weekends and what we did. An ideal class for me!💃
My last class of the day is chemistry. The electricity went out in my school and the students proceeded to profusely sweat the entire class. I'm not sure how normal this is, but in Pakistan, the classes are BIG. I'm talking 150 kids all smushed together in one class. 😱You can imagine, that without any air conditioning or fan, it was miserable. 
By now, you're probably shocked. My school ends at 10 AM every day. 
only. two. hours. of. school. 
I know. I know. This is A Levels for you! While all my childhood friends in America have long school days and sufferings, I get off and am able to come home to eat breakfast! 🎉
That's why I've been able to explore and look into my interests! This blog is one of the by-products of my free time. And boy, is it a good thing I started this blog. Imagine the slow descent of me losing my mind unless I had a 🥰safe place to share my thoughts and feelings! Working out has become another. In fact, I worked out my arms so hard today they felt like spaghetti. I struggles to carry my books home, but it was worth it! My school is a 10 minute walk away, and my gym is only a 4 minute walk! Let's get those steps in! 🏃🏽‍♀️
This is not to say that I'm lazy! In fact, I've self diagnosed myself as having Workaholic Syndrome. I need to be doing something. Netflix, YouTube, and social media need to stay five miles away from me at all times. I've been told by many older than me to take advantage of my youth before it slips away. I visited my grandparents today, and my grandmother kept reiterating, "Old age is is not a good age," and, "You're young. Do what you want before it's too late". I'll thank myself years from now. But in the meantime, I love staying busy. 🏃🏽‍♀️🏃🏽‍♀️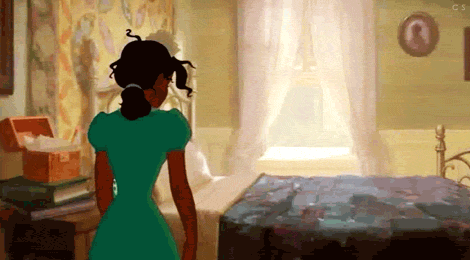 In other news, I successfully went another day without putting any artificial or packaged food in my system! Whoop whoop! It's these small victories that motivate me to continue on this health journey!🙆‍♀️
So that's all folks! For the time being, I only have to attend two hours of mandatory school. I'm sure the timetable will change up a bit this month, but I sure hope not! 
Fellow bloggers, how does a typical day look like for you? 🙇‍♀️For those still in school, how many classes do you take a day? I want to hear all about it! Your comments make my day! I love engaging with you all!💋❤️
your fave (you just don't know it yet),
ayesha ❤️