Asalamualykum! HEYYY! What's up everyone? Anyone hungry? 🙋‍♀️🙋‍♀️
This post is in collaboration with Bayance and Ceres! These two have included recipes for Iftar and Suhoor, so our Ramadan is basically set! The three of us have essentially made sure ya'll are well fed for the rest of the month! What more could you possible need?!?! SO CHECK THEM OUT. LIKE…NOW! 😱They are amazing amaze amazing fellow (Muslim) bloggers who are so much more composed and professional than I am hehe.😜
I've got some super easy (GLUTEN FREE💃) recipes that we can all try out this Ramadan! I've tried my best to incorporate foods that are associated with Ramadan, like dates, yogurt, and fruits! As a plus, I have also tried making them as simple as possible, because I know you all might not have these ingredients lying around, and with this global pandemic, I don't encourage you to go out right now!☹️
Yogurt with Honey, Nuts, and Fruit!
This has been my go-to, EVERYDAY snack this 😍Ramadan! I can't believe I have tried it sooner! This recipe is COMPLETELY adaptable! Add as much as you need and want, but be sure to taste it along the way! Don't add too much honey or too much yogurt.
Ingredients
1

cup of greek yogurt

1 tablespoon of honey
Any fruit of your choice (I love bananas and strawberries!)
As many nuts or granola your heart desires!
2. Date Energy Balls
I've seen these everywhere and lemme just say, these taste heavenly. I finish all these balls in literally, one day. I know, its a problem. There are so many variations of this!
Ingredients
2 cups of soft dates, with the seed removed
1 teaspoon of vanilla extract
1/2 teaspoon of salt
1 cup of coconut
2 cups of any nut of your choice! (walnuts work great, if you love peanut butter, add peanuts!)
Instructions
Blend up the nuts and coconut in a food processor until they are completely crumbled.
Add in the dates, salt, and vanilla extract.
Once the mixture becomes sticky and doughy, you can scoop it out and roll it into balls! (if the mixture isn't forming, you can add very little amounts of water or coconut oil)
Place it on a sheet and place in the fridge or freezer!
3. Chocolate Ice cream Using Bananas!?!
Yes! You heard that right! Something people may not know is that I'm actually gluten free, so finding ice cream was a pain. I LOVE ice cream, but I LOVE fruit too. This is MY FAVE, low calorie, sweet, quick dessert idea!♥️
Ingredients
3 frozen

bananas

2

tablespoons

milk

1

teaspoon

vanilla extract

3

tablespoons

cacao/cocoa powder
Instructions
Just add everything to a blender and blend away! You can eat it as soon as its done, or put it in the freezer for a few hours for a thicker consistency!
4. Date Smoothie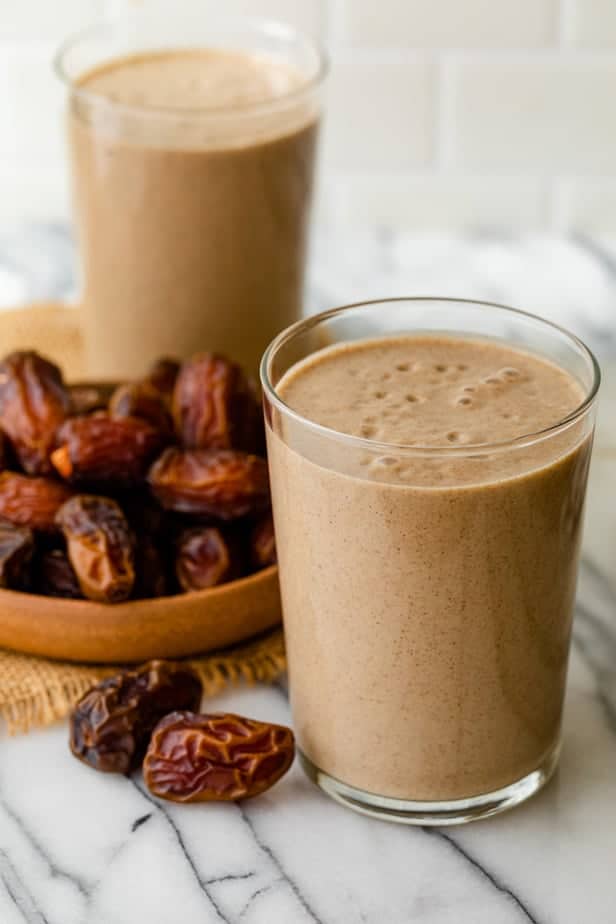 Ingredients
1

/

2

cup

milk

4

pitted dates

1

banana

(preferably frozen)

1

/

8

teaspoon

cinnamon

1

/

2

cup

ice cubes

1

/

8

teaspoon

vanilla extract
– If I'm being honest, lazy folk like me are real straightforward, and would just add the dates, milk, and some ice! Tastes DIVINE even then!
5. Watermelon Sorbet!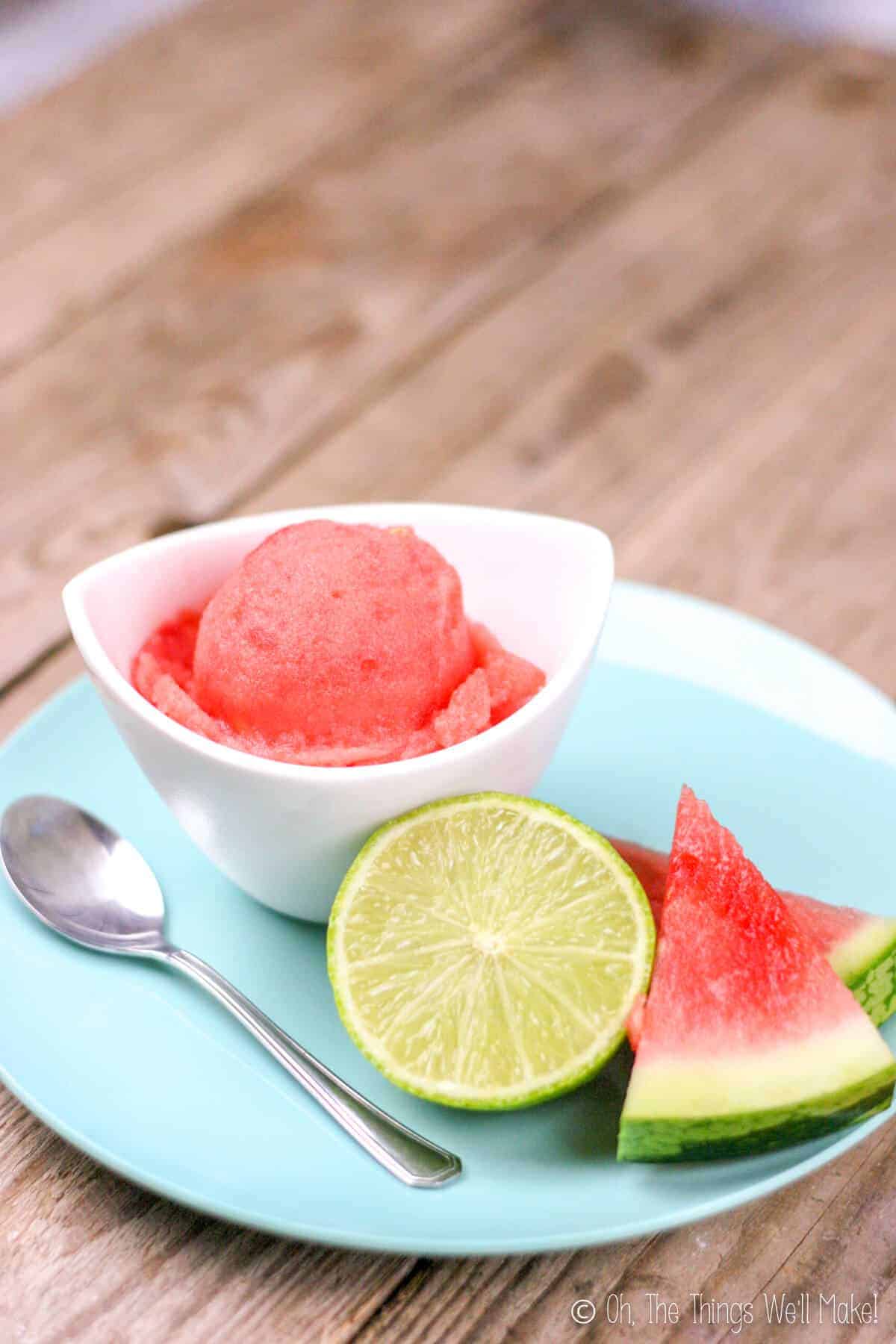 This year, watermelon has been the hit item on our menu! Everyday, I'm cubing at least 1-2 watermelons and chilling them in the fridge to eat for Iftar. 😓Anyone else loving watermelons this Ramadan?🙇‍♀️
Ingredients
2 cups of frozen, cubed watermelon

1 tablespoon of lemon or lime or even ORANGE juice

some honey if you feel like it's not sweet enough
Instructions
Blend up the frozen watermelon in a food processor and add the lime juice
Blend it until you get the texture you want!
---
And that's all folks! I wrote this entire post 🤤while FASTING and my mouth is watering! Probably not a good idea, whoopsie doos! But do let me know if you tried any of these, or if any of them look appetizing!😌
your fave (you just don't know it yet),
ayesha ❤️